Initiative trains youth to mobilize communities in light of current political climate
A second cohort of New York City immigrant high school students graduated from the New American Youth Leadership Corps (NAYLC) and led an immigrant youth conference this June. The leadership development program, created by the New York Immigration Coalition and generously supported by Citi Community Development, trains immigrant high school students to co-lead peer and community workshops on financial literacy, naturalization, and immigration. The New American Fellows spoke at schools and immigrant-serving organizations in all five boroughs in English, Spanish, Chinese (Mandarin), Bengali, and Haitian Creole.
New American Fellows also led a conference on June 19th at the Mid-Manhattan Library, focused on equipping immigrant youth with the necessary tools to lead and support their communities in the current political climate. The New American Youth Conference featured all youth-led or co-led workshops and panel discussions on immigration, higher education (admission and financial aid), interview and resume preparation, naturalization, and bystander/upstander training.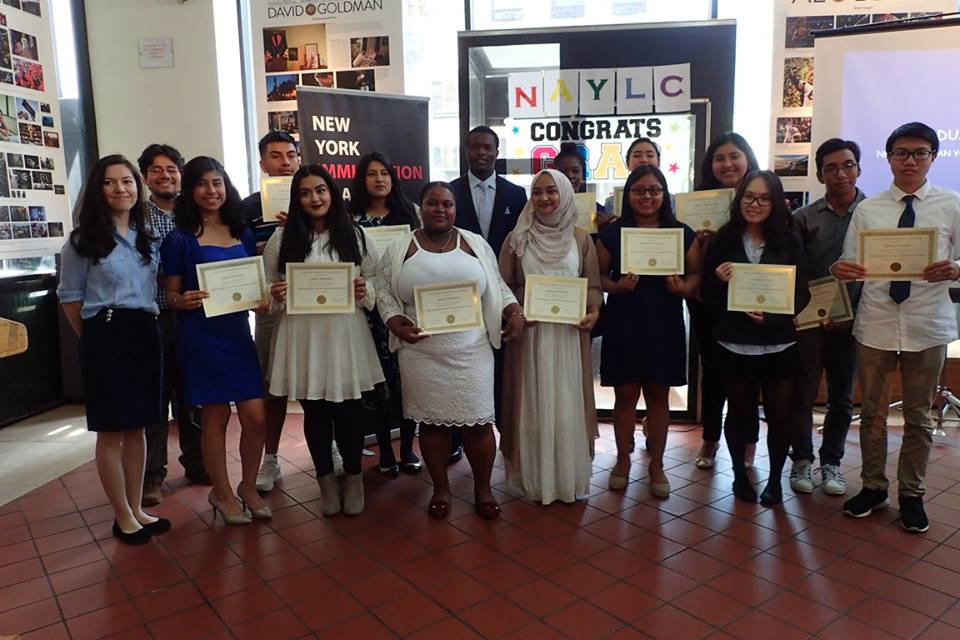 "New York City's immigrant youth are our future and we have an obligation to support them, especially during a time when their communities are under attack," said Steven Choi, Executive Director of the New York Immigration Coalition. "Thanks to Citi Community Development's ongoing partnership on this initiative, we've been able to build a foundation for the next generation of advocates to create change in our diverse city. We look forward to meeting our next group of young leaders and continuing this imperative program."
"NAYLC helped me by teaching the struggles my parents and family face as immigrants. I can go out to my community and educate many people and my family," said Daisy Hernandez, New Utrecht High School, Class of 2017. "More immigrants will know about their rights and the laws that protect them so they will not be taken advantage of. I really liked that it was a space of interaction with my peers and teachers without judgment and with lots of trust. I also learned about what makes a good leader. I would recommend this program without a doubt. It educates in a fun way."
"Immigrant youth need to be involved. First, we understand our parent's circumstances. And second, we understand life in the United States. In NAYLC, we learn things that we don't learn in the regular school day," said Lesly Munguia, an outgoing junior at High School for Construction Trades, Engineering and Architecture. "It's important for people to know their rights because every day there are people who try to catch immigrants and deny their rights. They need to know they can talk to a lawyer, ask questions or even remain silent. If someone doesn't know their rights, it's best to seek help. It's important to know to ask for help. I learned about immigration, finances, and friendship across cultures. I feel more like a leader after joining NAYLC."
View pictures of the graduation ceremony here.