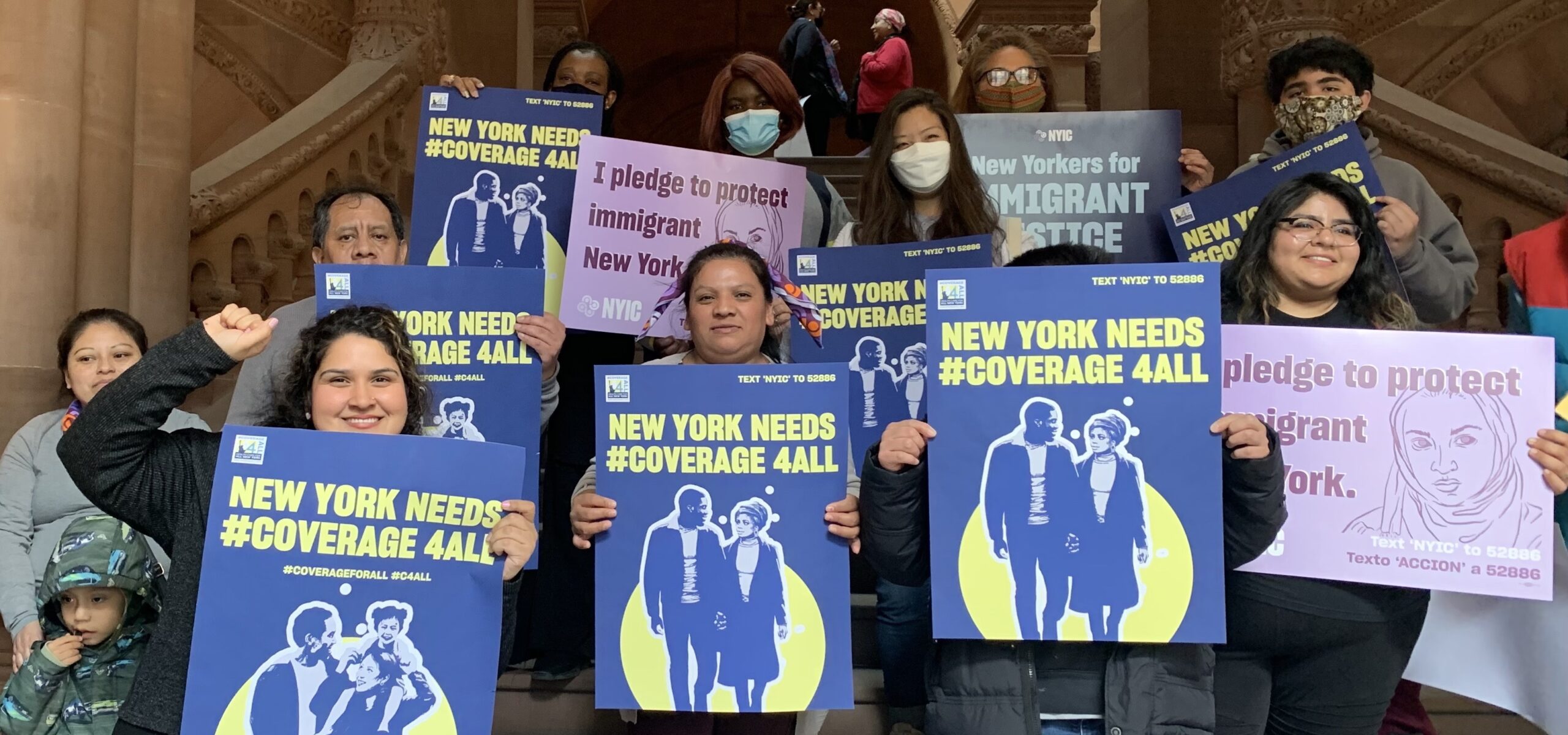 The NYIC Health program is dedicated to improving immigrant health by increasing access to health coverage and care and strengthening capacity within immigrant-serving community organizations to help overcome barriers to care. We advance this work through the NYIC Health Collaborative, a coalition of statewide partners that share information, build networks, and advocate for improved health access.
Immigrant health coverage has advanced over the years, but many restrictions remain, leaving hundreds of thousands of immigrant New Yorkers without affordable, comprehensive coverage.
Everyone deserves access to affordable health care, regardless of immigration or insurance status. Preserving and growing New York State's health care safety net is a necessary public investment that is good for all New Yorkers.
New York State guarantees many health care rights, including language access and financial assistance. When New Yorkers know their rights, they are better able to get the help they need.
Immigrants are especially vulnerable to the negative impacts of a costly and inefficient health care system. We are working to ensure that ongoing efforts to improve the efficiency and quality of health care also benefit immigrant communities.