Become a NYIC Member today to gain access to a wealth of organizational knowledge, networks, and discounts that will help extend your organization's reach and impact.
The NYIC is committed to supporting the sustainability of immigrant-led and immigrant-serving organizations. We operate several initiatives to strengthen the capacity of our member agencies including: leadership development, human capital development, technical assistance, and leads to financial resources.
NYIC Membership includes benefits such as but not limited to: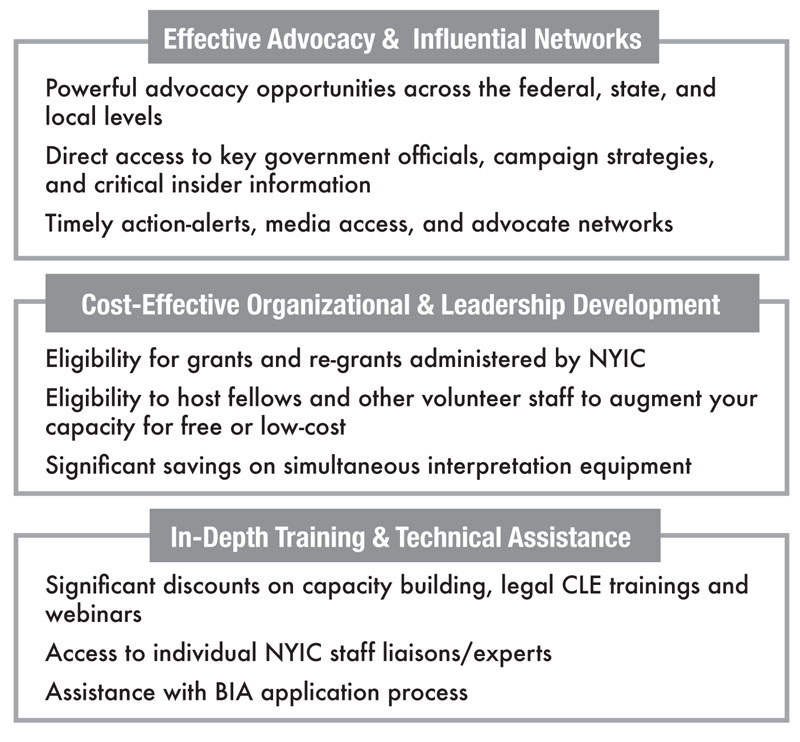 NYIC membership renews on an annual basis on the anniversary date of joining the Coalition.