This is a post in our blog series highlighting the different programs at the New York Immigration Coalition (NYIC). Check back every week to learn more about the programs that help advocate for New York's immigrant communities!
The Membership and Capacity Building (MCB) Program at the NYIC builds relationships and networks with different organizations that support immigrant communities. MCB supports the NYIC's member organizations and partners through membership benefits, leadership development, civic engagement and advocacy trainings.
I sat down with Karen Yau, Director of Outreach and Capacity Building, to learn more about the MCB program.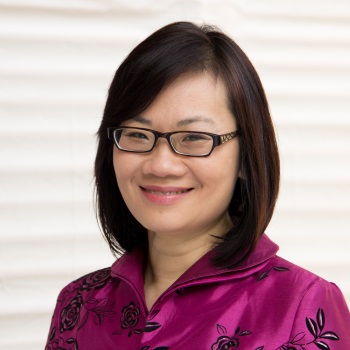 Karen Yau, Director of MCB
What is the mission of MCB?
While the NYIC has always provided Capacity Building assistance to member organizations, the Membership and Capacity Building Program was established with my arrival. Our aim is to develop specific additional Capacity Building opportunities and strengthen our member organizations and their advocacy efforts. We recognize that building capacity of our members will ultimately strengthen the movement for immigrant rights. So we want to support them as much as we can. In the end, we want to connect organizations with the resources they need so they can have as big an impact in their immigrant community as they possibly can.
What does it mean to have such a program?
It means we are providing crucial support to member organizations. This comes in the form of organizing leadership training programs. In the future, for example, it could mean developing grant writing, civic engagement, advocacy trainings or connecting member organizations to them. Also, we help increase the human capacity of the organization by providing fellows through our NYIC AmeriCorp VISTA program and we are looking to offer additional re-grant opportunities. Most importantly, we listen to our member organizations and observe what they need to build out their organizations, so that we can tailor programs and opportunities to help them.
What are some success and challenges you've experienced with MCB?
The NYIC has trained over 500 people since February 2015 in its community navigation trainings, which are now spearheaded by the MCB program. One of our goals at the beginning of this year was to develop a partnership with an organization that could help us expand leadership training opportunities to NYIC members. We reached this goal recently when we started our partnership with Coro New York Leadership Center. This partnership allowed us to launch our Immigrant Civic Leadership Program (ICLP) which we are very excited about. Last year, we had 175 members in the NYIC. At this point in the year, we have about 120 members and we hope that we can equal or surpass last year's number.
One of our biggest challenges so far has been trying to keep our fellows, interns and volunteers involved in the movement to help immigrant communities. We are trying to create ways to keep them engaged, by helping them build connections within the movement, which will hopefully encourage them to keep working for these organizations in some capacity after their term.
Another challenge is trying to get new partners and potential members to become members. Some organizations do not see the benefits of partnering with us. In response, we appeal to them by showing them the importance of capacity building. Also, we are trying to figure out how to work with other partners and allies while still prioritizing our members. Since the NYIC is a member coalition, our mission is to help our member organizations when it comes to building their capacity; however, we also want to find ways to support our allies who are not members. We are always struggling to find that balance.
Why is MCB so important?
We can't do our work without our members; we help build them up so that they are strong enough to do the work they do. We nurture organizations that work for or within immigrant communities so they can reach out to more people and expand the kind of work that they do.
What programs are ongoing right now?
Besides the VISTA program, we have the Immigration Navigator Corps. This program focuses on training community members to learn about immigration law and how to conduct pre-screening to immigrants to help them navigate through the difficult immigration process.
As mentioned, the Immigrant Civic Leadership Program (ICLP) was launched this year with Coro New York. This project is specifically for leadership development. It also serves as a way for program participants, who are immigrant leaders, to build networks and share their experiences with each other.
There is also the New American Youth Leadership Corps (NAYLC), which focuses on developing the advocacy, civic engagement and leadership skills of immigrant and first-generation high school students. This program offers these student members college prep programs and financial aid opportunities as well.
For the future, we would have the Membership Summit, which we would bring the staffs of our member agencies together. The summit provides a space to encourage discussions about challenged to the immigrant rights' movement and how these can be resolved in order to advance the movement.
Any final thoughts?
Capacity building is the linchpin that holds together all programs, and organizations should give more attention to it. When our members are strong, we are strong.