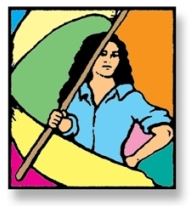 Sepa Mujer: Uniting the Latinas of Long Island!
Recently, I got the chance to learn more about NYIC member SEPA Mujer. I sat down with their Executive Director, Martha Maffei, who shared her organization's history, a typical day at SEPA Mujer, what it's like to work in Long Island, and more.
Martha Maffei: SEPA Mujer started in 1993. The founder is Elizabeth Newman, who is our immigration attorney and a professor at CUNY LIC. In 1993, there were a large number of Central American immigrants from the wars in Honduras, El Salvador and Guatemala. Newman learned how many women were isolated due to language, were unable to understand the school system, and felt that they didn't belong here. She started the process of representing families and women, and learned a lot about domestic violence and sexual assault. That year, Newman gathered a small group of women to teach them about different resources available in the community, provide educational workshops and talks, and create connections for women. In 1994, the Violence Against Women Act (VAWA) was passed. Since then, SEPA Mujer has represented immigrant women who are victims of domestic violence, sexual assault, stalking, human trafficking, and other gender violence crimes. We were in Nassau County for thirteen years, and we moved to Suffolk County in 2007.
What we want is to give power to Latina immigrants so they become active leaders in the community. We want to raise and unite our voices. I am a Latina, my staff is Latina, and we identify with the needs of the community. We work to improve the physical and emotional security and self esteem of women. We educate women, and we create an environment of friendship and sisterhood for our members.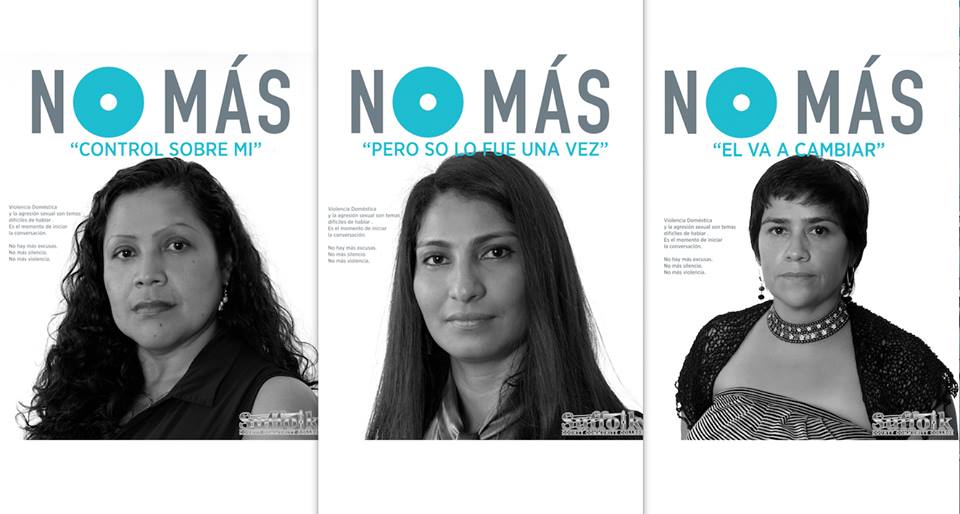 Katherine White, NYIC: Do you have any victories you'd like to share?
Maffei: I remember the first case, the first client that we were able to help with legal issues. She applied for a visa as a victim of domestic violence. We were able to unite her with her children after twelve years. That was so special to me - first, that she got legal status, but that she also had her kids with her. I remember how much she suffered and cried. It was a dream come true. She left her kids when she was breastfeeding. Now, her child was eleven years old. I can't imagine being away from my son for that long. It was so wonderful, as a mother, to be able to help her and her family. I went with her to the Dominican Republic to be a part of the moment when they were reunited. It was one of the best moments of my life to see her, her son, her parents all together again.
In 2010, a legislator in Suffolk County wanted to make a law requiring people buying prepaid cell phones to show two kinds of identification. Our members came to speak out, other organizations supported us, we contacted the media, and we showed the community the importance of having a prepaid phone. (We also showed that the law was pointless: anyone could go to Nassau County and buy a prepaid cell phone without two kinds of ID!) For victims of domestic violence, a cell phone can save their life. We all came together and our members shared their experiences. It was the first time that we had our members share their testimonial with NPR and other publications and media. At that time, it was difficult to call the mainstream media's attention to immigrant communities in Long Island. We did a lot of lobbying, and the legislation didn't pass. It was a great experience and good for our members to see that when they came together, they were able to stop legislation that would have really hurt our community.
A few years ago, my friend invited me to do a presentation about SEPA Mujer in the East End. I met a bunch of women from Guatemala, Mexico, and other countries. There was a lack of services at the East End and a serious lack of information and education. Women were isolated and not speaking up. After I left the presentation, three women came up to me and said, "I need to talk with you in private." They expressed the domestic violence issues they had, and said they needed help. That day, I promised myself that I would open a chapter on the East End. Now we have a group there - and we are doing a great job! A few weeks ago, we had the rally "One Day Without Immigrants," which our members organized. We supported them, but the members organized it themselves. It's amazing to see the big change in people coming together. Before, they couldn't talk about these issues. Now it's not just us - the members themselves are getting engaged. We are here to support them, but they talk about the issues. Sometimes professionals think we represent our community, but I feel that we should facilitate with them.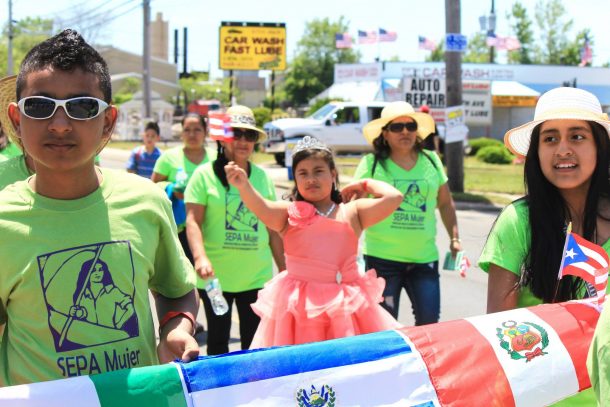 K.W.: What does a typical day look like?
Maffei: Everyday is crazy, especially now with the new administration. Every day is a combination of different things. We stand in support with our community and members. We stay strong and positive for them. Everything is so uncertain now; we are getting calls every single day from our members asking "What is going to happen?" Unfortunately, we don't have an answer right now, which is very sad. We are human beings, and it affects us, because we feel for them. They are our family. We have a very strong relationship with our members. We know their kids, we know their family.
I start my day with a cup of coffee in my hands, of course. We have three people on staff, and every Monday we have a staff meeting. We also have three social work interns who help us out and an AmeriCorps fellow. I speak with our community organizer, see how she's doing. We all need to support each other and be kind to each other. I need to know how the staff is feeling because these times are tough for everyone. I talk with Christina, our immigration attorney. We work on very difficult cases. Every day, it's a difficult situation for her.
Our social worker interns help us with cases. Someone may come to us for help with their legal status, but they also come with many other issues, including housing, food insecurity, discrimination. My social work interns work case by case with these people to help them with their legal needs as well as their other priorities, especially when they have kids. Women who are suffering domestic violence may not have the resources to provide a safe place for their kids.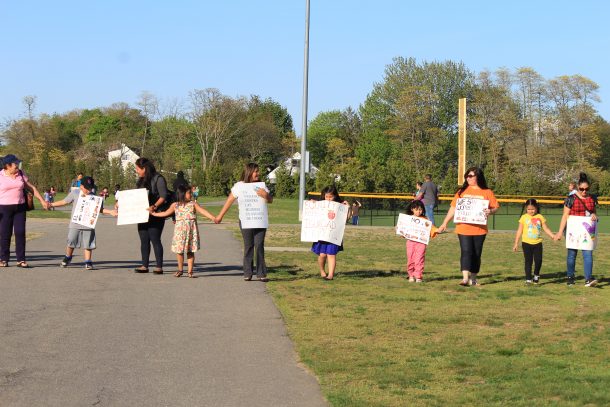 Right now we are doing a lot. There are three different chapters that have been established at SEPA Mujer: one in Western Suffolk, one in Southold, and one in the East End. We also have a new chapter that we just opened in the Riverside area. We have almost two hundred members across the chapters. Most of them are women who were victims of domestic violence or other gender crimes. Since we have opened the new chapter, our mission is to engage immigrant women regarding legal status, gender crimes, and other issues. Many of our members have survived domestic violence; now, they are community leaders. They are getting engaged in our different projects like advocacy days, rallies, lobbying, legislative visits, and our campaigns. This is what is unique about us. It's very hard to build the self esteem women lose when they are victims. Their abusers attack their self esteem and say, "You are nothing." Through our projects, women feel they can do many things on their own. They can create change in their families and in their communities.
K.W.: What is unique about working in Long Island?
Maffei: Long Island is largely suburban, and immigrants can be so isolated. It is not always a welcoming place. We are challenged by different people with different values and different views. But we always respect who we are, and treat people with respect. Assimilation doesn't mean that we have to leave our culture. Assimilation means we adapt, but we don't have to change who we are.
We're involved in several campaigns. The Women's Rights Campaign, Fight for 15, Immigration Reform. We work on language access in Long Island. We are involved in the Long Island Language Access Coalition (LILAC). We were having problems getting certifications for our clients because the women we work with couldn't express themselves to the police, so we started to get together and started LILAC. Our members need language access for many things: seeking benefits, access to justice, going to school, getting assistance in the hospital. Language access is so related to immigrant communities and our issues.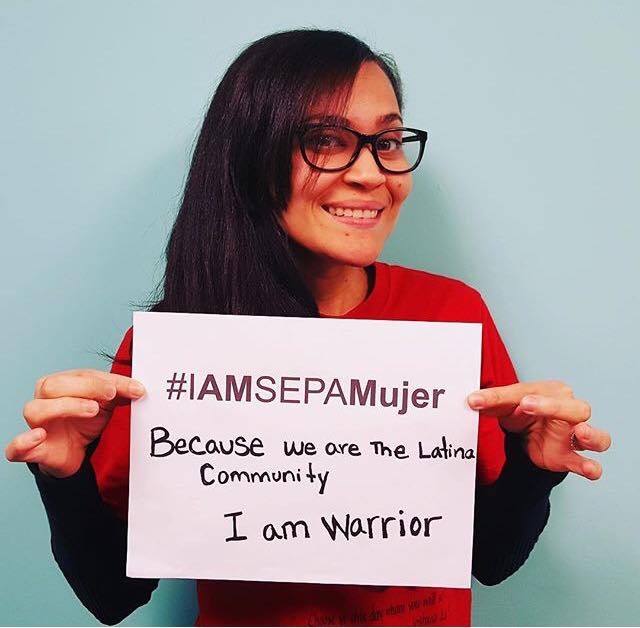 We do a lot of advocacy now with ICE, the police. We have a DACA initiative, we work on campaigns against domestic violence, we have worked on a statewide campaign for the Women's Equality Act. We marched with Justice for Farmworkers. Our role is to bring the voices of women to the forefront. It's unique and important to talk about women's issues. We learn from our members and bring their issues to the table.
What we are doing is creating a movement of Latina immigrants in Long Island. Our vision is to have different pockets of immigrant women, different chapters, telling their stories, supporting each other, learning, and educating. One of our future projects is in process: we want to create a women's business cooperative. This is helpful for women's development and financial independence, and family growth.
Each of our women's stories is valuable - whether as a survivor, a victim, or a leader. Through their stories and through their advocacy and work in the community, they are making a large impact in their communities. We wouldn't be able to do what we do without our members.