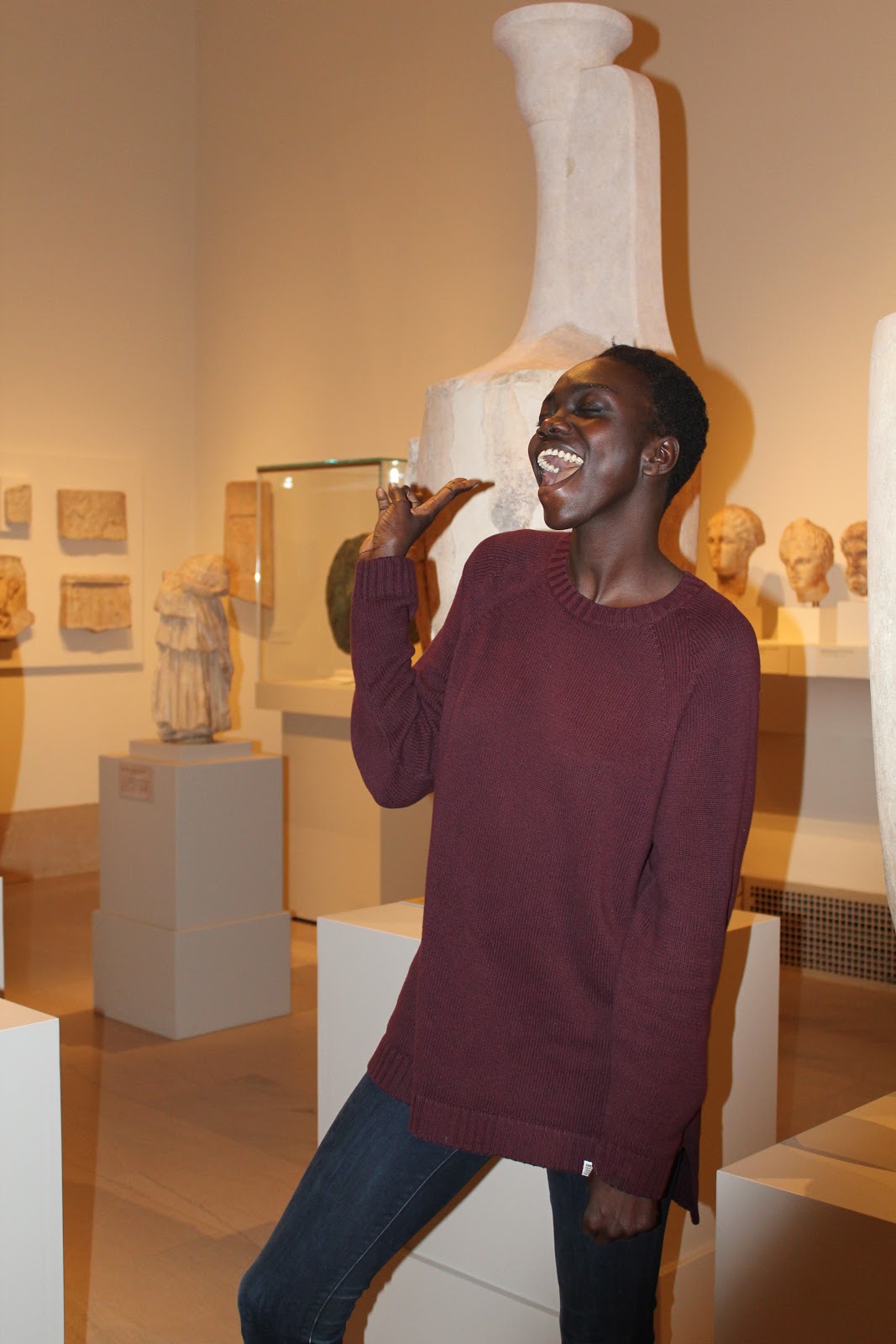 Nyamuoch Girwath at the Metropolitan Museum of Art
My name is Nyamuoch Girwath. I was born in Ethiopia, but I'm South Sudanese. My parents fled the war in Sudan after my oldest sister was born, in 1984. They walked from Sudan to Ethiopia and resettled there in a refugee camp. We left Ethiopia in 1990 and went to Kenya to get asylum to come to the United States. We were first resettled in Rochester. From there, my parents got contacts in the Midwest, where a lot of Sudanese people had resettled. This is what happens; you become secondary migrants somewhere else, because a community has already formed. My parents moved to Minnesota. We stayed there for some time, and then from there we moved to Nebraska. I spent most of my life in Omaha. Omaha has the largest population of South Sudanese people that were resettled in the United States.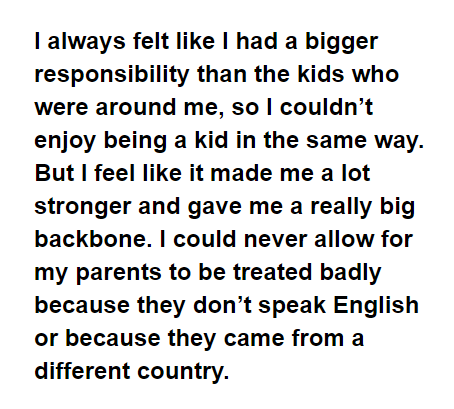 Living in an immigrant community helped my parents so much, because they had a safety net. They had people to go to if they needed papers translated. When I was young, I had to translate things for my parents when they didn't understand. I'd miss school sometimes to go to doctor's appointments; I was translating documents that i probably shouldn't have been. I had to be the parent to my parents, which happens to alot of refugee and immigrant kids. But it was good having a community; it helped them to navigate the area much easier, and made them a little bit more comfortable. If things were going wrong, there was a whole community of Sudanese immigrants that they could turn to for advice. It was also good for me because I got to learn my language! I still speak Nuer. That's a big blessing to me, because that language may be gone in a few years. I haven't been back to South Sudan, but I did get to visit my family in Ethiopia, in Gambella, where I was born.
My biggest challenge in assimilating was trying to find my identity, because I felt like an American kid - I went to school like an American kid. But I really wasn't. I was a South Sudanese kid, too. I have a different culture when I go to my house, and I have to speak to my parents in a different way,That was always hard. I always felt like I had a bigger responsibility than the kids who were around me, so I couldn't enjoy being a kid in the same way. But I feel like it made me a lot stronger and gave me a really big backbone. I could never allow for my parents to be treated badly because they don't speak English or because they came from a different country.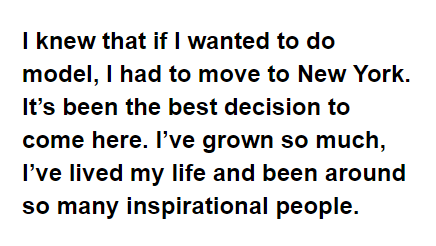 I graduated from high school in Omaha and went to college after. In my sophomore year I dropped out and moved to New York to follow my heart and become a professional model. Modeling started as a way to pay for school and help out my parents, but eventually I got good at it and it became something I wanted to pursue. I knew that if I wanted to do model, I had to move to New York. It's been the best decision to come here. I've grown so much, I've lived my life and been around so many inspirational people.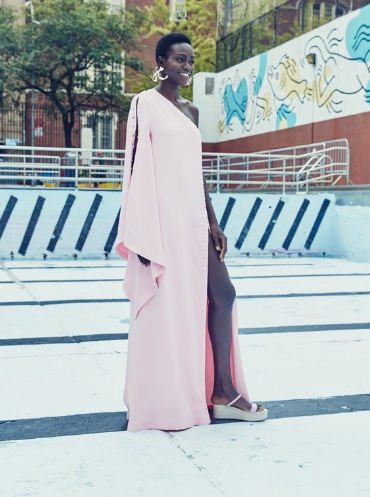 Nyamuoch in "Why Natural Hair on the New York Runways Really Matters"
I just finished Fashion Week. My favorite designers I've worked with have been Chromat, Mara Hoffman, Rosie Assoulin, and Nicholas K. Doing the runway is so fun. It's a rush. Beforehand, I usually think of my family and why I'm doing it. Who I'm walking for. I'm walking for my mom and my dad. I want to represent women. I try to put that all in my head so that when I'm walking I'm focused. Even if it's only 15 seconds. And I always pray before I walk down the catwalk. It's the best feeling ever.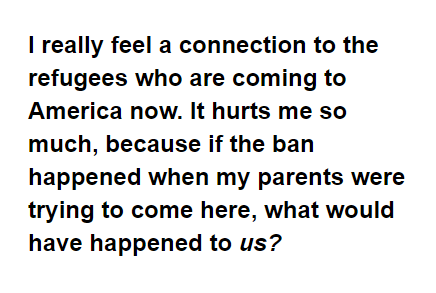 Right now, Americans can help refugees by doing even the smallest things. People always think that you have to work on a big scale, but you can start small, just by educating your neighbor,educating yourself, and being open. We have to take initiative. Have conversations at home or with your own children who might have refugee kids in their school. Teaching them to be welcoming and inclusive.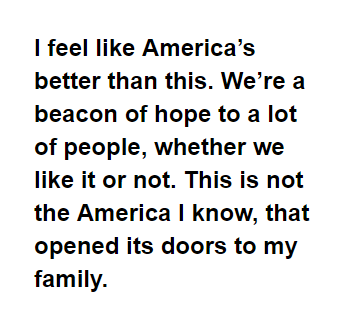 I really feel a connection to the refugees who are coming to America now. It hurts me so much, because if the ban happened when my parents were trying to come here, what would have happened to us? I was a baby, my siblings were so young, all my parents wanted was to have a better life because they didn't have a home. They were living in a refugee camp. And they didn't ask to be pushed out of their home. They were being prosecuted because of their religion. I feel for everyone who's coming here. They aren't coming to hurt anybody, but to have their dignity restored, to have hope that they can have a new life. I feel like America's better than this. We're a beacon of hope to a lot of people, whether we like it or not. This is not the America I know, that opened its doors to my family. That's why I tell my story - for the people who can't speak right now.
Interview by Katherine White