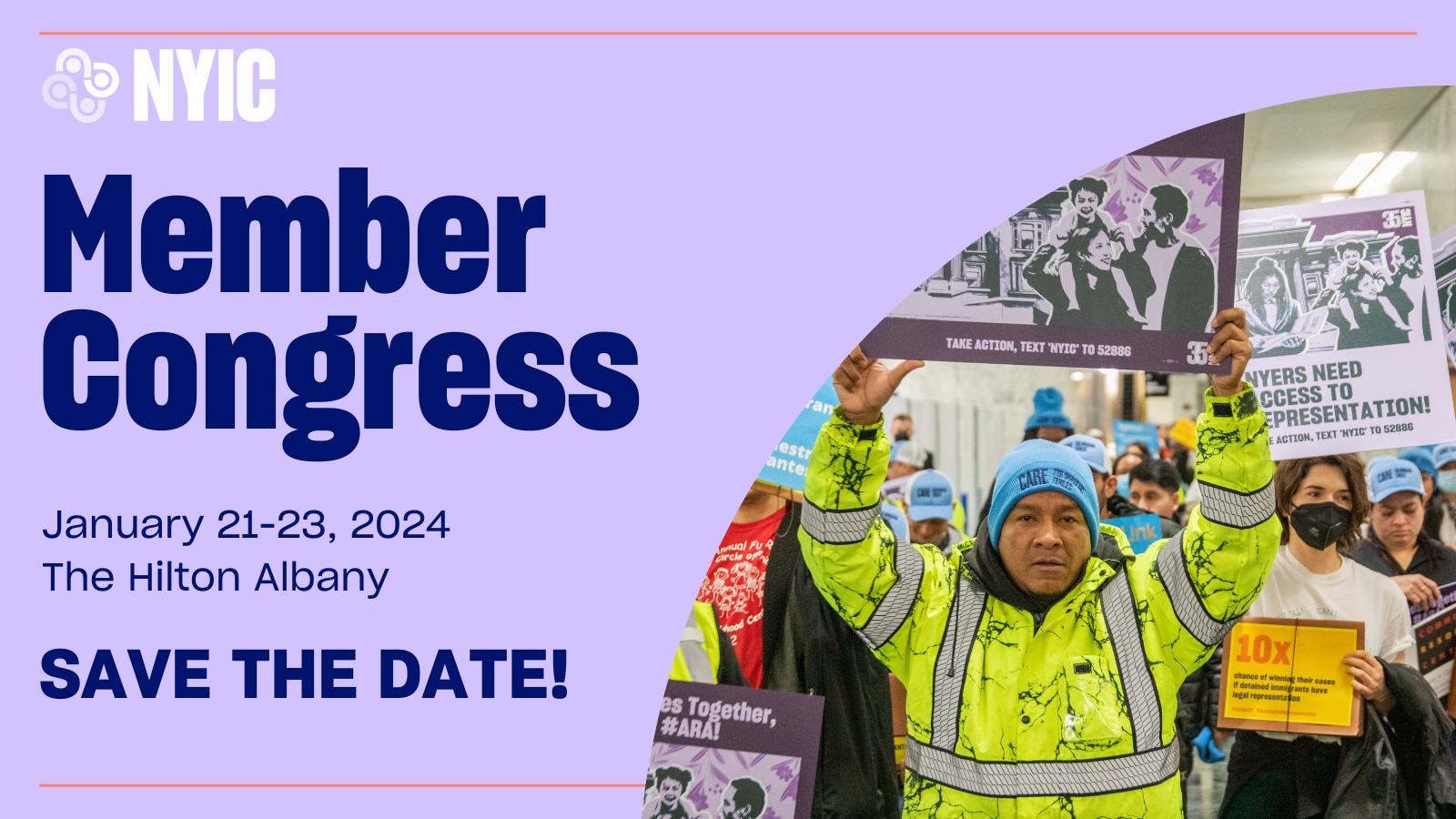 The NYIC Member Congress is an annual 3-day advocacy event in January that convenes the NYIC's Member and partner organizations from across New York State.
Join us for the New York Immigration Coalition's Member Congress, January 21-23, 2024, at the Hilton Albany. We will bring NYIC Member and partner organizations together from across New York State to build a statewide advocacy strategy, lobby representatives, and engage in professional development and networking activities in support of immigrant and refugee communities.
Program
DAY ONE
Once you've checked in, join us for welcoming remarks followed by dinner and a reception.
DAY TWO
We'll explore issues impacting immigrant and refugee communities and collaborate on developing longterm strategies.
DAY THREE
Learn about the NYIC's longterm vision and meet with our state legislators to advocate for immigrant and refugee communities.