This June, NYIC was part of #IAmAnImmigrant, a campaign spearheaded by our partners Fwd.us and Welcome.us forcelebrating Immigrant Heritage Month. The campaign that encourages all of us to explore our individual heritage & recognize our distinct and shared experiences.
Meer our staff who participated in the campaign!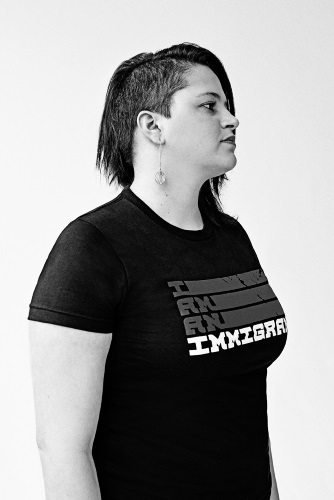 Francis Madi
Regional Outreach Associate
Francis Madi is the Regional Outreach Associate on Long Island for the New York Immigration Coalition. She coordinates immigration services and advocates for immigrant communities in Nassau and Suffolk Counties. Prior to working with the Coalition, she organized around Immigration issues for the Arab American Association of NY and La Fuente Inc. in Brooklyn and Long Island. Inspired by the DREAM movement, she also became a speaker and a writer of the undocumented community on campus. She is the 2014 Recipient of the Uncommon Courage award given by the Center for Ethnic Racial and Religious Understanding at Queens College and has participated on numerous panels and theatre productions involving immigration and the arts. Born in Venezuela, she has been a Long Island resident for 8 years.
She holds a B.A from Queens College-CUNY where she also organized around immigration, LGBTQ and educational issues.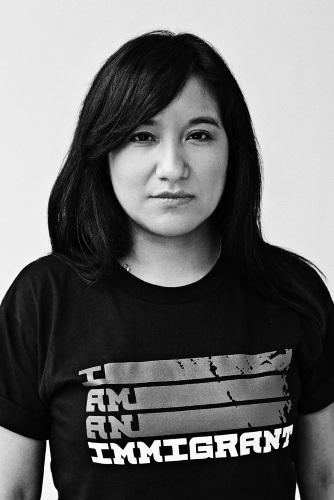 Mayra Aldas-Deckert
Community Engagement Coordinator
Mayra Aldás-Deckert is the Special Projects Associate at The New York Immigration Coalition where she provides management, logistics, and strategic planning support for a number of NYIC initiatives that support community and family engagement. She is the main coordinator of the NYIC's Key to the City Initiative, which brings foreign consulates alongside social and legal service providers to schools in immigrant neighborhoods for multi-day special events. She is instrumental in outreach to New York's Spanish-speaking community and insightful to the immigrant experience. A native of Ecuador, Mayra moved to NYC in 2005 with her family. She joined the New York Immigration Coalition in 2014.
Mayra graduated from Brooklyn College earning a B.S. in Business Management and Finance in 2013. In Ambato, she completed three years of Commercial Engineering with a focus in Management and Business Planning at the Pontificia Universidad Católica del Ecuador.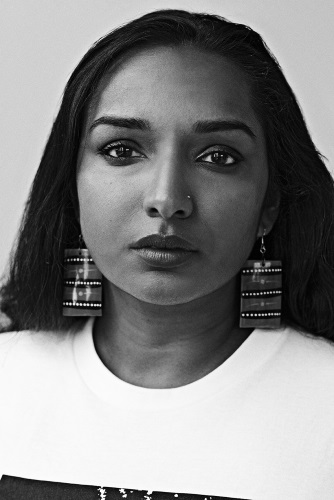 Thanu Yakupitiyage
Senior Communications Manager
Thanu Yakupitiyage is the Communications Manager at the New York Immigration Coalition. She has worked at the NYIC since 2010 and heads the Coalition's communications and media relations strategy. Thanu liaisons on the daily with local, state, and national press around issues pertaining to immigrant communities, works with the Coalition's broad programs to get our work and message out, and oversees our social media strategy. She has previously worked for the Applied Research Center, Global Action Project, and the Andrus Family Fund, and has international communications experience in Thailand and Sri Lanka. Thanu has a MA in communications from the University of Massachusetts Amherst and a BA in critical media studies and international development from Hampshire College.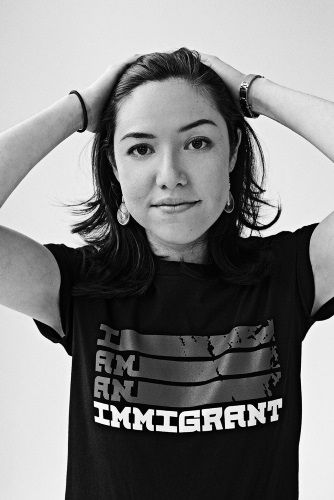 Adriana Lovera
Deferred Action Coordinator
Adriana Lovera is the Deferred Action Coordinator at the New York Immigration Coalition where she manages the NYIC's participation in the Mexican Initiative for Deferred Action, a statewide project that promotes DACA applications and positive integration of New York's rapidly growing Mexican community. She works as a part of the NYIC's Special Projects team to help member agencies expand their capacity to work on immigration services and relief work. Prior to joining the NYIC, Adriana worked with Opportunities for a Better Tomorrow coordinating the Anchoring Achievement in Mexican Communities Initiative which supported Mexican youth and families in Bushwick, Brooklyn through education, job training and youth development programs as well as community workshops and events.
Adriana holds a M.A. from Teachers College, Columbia University in International and Comparative Education with a concentration in Policy and Planning and B.A. degrees in International Relations and French from the University of Southern California.