KNOW YOUR RIGHTS PRINTOUTS
In anticipation of the potential for ICE raids in communities around New York State, the NYIC wants to ensure service providers and community members have access to information about their rights when interacting with ICE, and access to service providers. Please see the linked PDF documents in 12 languages that we encourage you to print and share with your community. 
The New York State New Americans Hotline is available to anyone with immigration questions or impacted by ICE raids at 1-800-566-7636.
To request a KYR presentation please email KYR@nyic.org.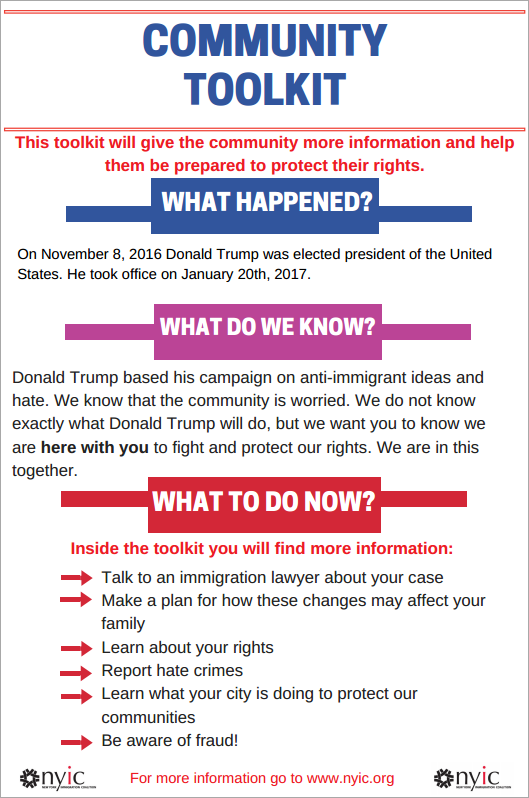 The New York Immigration Coalition partnered with CUP and designer Luiza Dale to create Immigrants & NY, a fold-out poster in English, Spanish, and French. The illustrated poster guides immigrants in New York State on how to avoid immigration scams, protect their families when interacting with ICE, and create a plan for their family in the event of deportation.