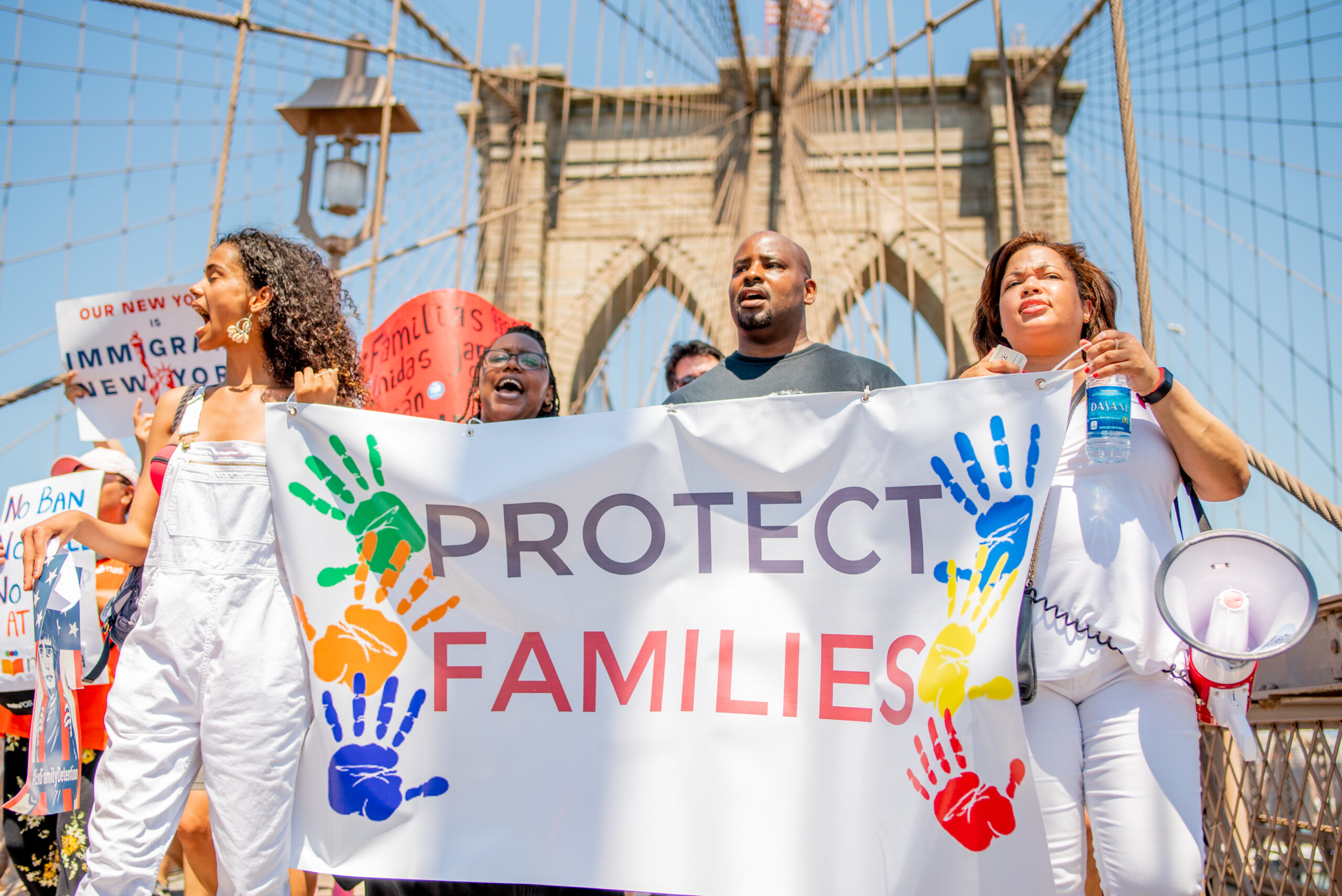 After the horrors of the Trump Era, immigrants won't accept half-measures or grand bargains from our government. It's time to pass ambitious legislation to guarantee freedom and dignity for all New Yorkers and all immigrants, regardless of status.
The NYIC and our national partners are working together to advance Freedom Together, a federal campaign that would:
fully restore DACA and TPS;
repeal the Muslim Ban;
provide a broad, inclusive path to citizenship for 11 million undocumented community members;
guarantee the full inclusion of all immigrants in COVID-19 economic recovery programs;
create a moratorium on immigrant deportation and enforcement;
and introduce a suite of bold policies to empower and protect immigrants.