Please check back shortly for details
on our upcoming 2023 gala!
---

Join us for the NYIC's This is Our New York Gala: 35 Years of Building Immigrant Power at Capitale in New York City.
We're celebrating over three decades of advocacy with over 350+ of our closest members, activists and supporters. This event is our largest public outreach and fundraising effort of the year, and all proceeds will play a crucial role in ensuring that immigrant voices are prioritized in today's policy debates, helping advance quality health care, immigration reform, education, and other vital services for all.
Tuesday October 11, 2022
6:00pm VIP Reception | 6:30pm Cocktail Reception | 7:00pm Dinner and Awards Program
Capitale, 130 Bowery, New York City
Visionary Awardee
Darren Walker, President of the Ford Foundation
Darren Walker is president of the Ford Foundation, a $16 billion international social justice philanthropy. Under his leadership, the Ford Foundation became the first non-profit in US history to issue a $1 billion designated social bond to stabilize non-profit organizations in the wake of COVID-19. Before joining Ford, Darren was vice president at The Rockefeller Foundation. Previously, he was COO of Harlem's Abyssinian Development Corporation. Darren co-founded both the US Impact Investing Alliance and the Presidents' Council on Disability Inclusion in Philanthropy. He serves on many boards, including the National Gallery of Art, Carnegie Hall, the High Line, the Smithsonian National Museum of African American History & Culture, Committee to Protect Journalists, Block Inc., and Ralph Lauren.
Educated exclusively in public schools, Darren was a member of the first Head Start class in 1965 and received BA, BS, and JD degrees from the University of Texas at Austin. He has been included on numerous leadership lists including Time's annual 100 Most Influential People and Out magazine's Power 50. He is the recipient of 16 honorary degrees, Harvard University's W.E.B. Du Bois Medal and was named the Wall Street Journal's 2020 Philanthropy Innovator.
Champion Awardee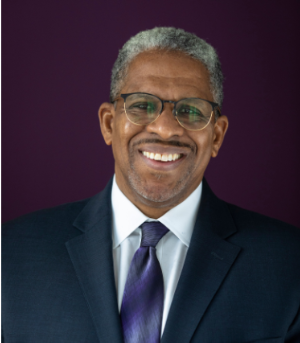 Kyle Bragg, President of 32BJ SEIU
Kyle Bragg became president of 32BJ in July of 2019, after the sudden death of Hector Figueroa, and was unanimously approved by the union's executive board on July 24, 2019. Kyle was re-elected president of 32BJ in September of 2021. Under Kyle's leadership, 32BJ successfully negotiated the 2019 commercial contract which raised standards and wages for tens of thousands of workers in New York and more beyond. Prior to becoming president, he previously served as 32BJ's Secretary-Treasurer. Kyle has been a member of 32BJ for more than 35 years and grew up in the labor movement. His father was an organizer and vice president of 1199 SEIU from the 1960s through the early 1980s. Kyle began actively organizing himself when he led his first strike at 16-years old. He began his union activism as a member and shop steward of 1199 while he was a student at York College of City University.
In 2001, Kyle led the merger with Local 32E, bringing 9,000 Bronx and Westchester members into 32BJ. As Secretary Treasurer he grew 32BJ's Residential Division to 37,000 members in New York City, Westchester County, Long Island and New Jersey. Under his leadership, 32BJ scored a big victory with the 2014 residential contract where members won raises of more than 11 percent over four years, with increased pension contributions from employers and no givebacks. Similarly, Bronx residential members had a big victory at the bargaining table in 2015 as they won raises, maintained benefits and won a new 401k contribution from employers that starts in the second year of the contract. These victories in the residential division set a strong foundation for the union's 2015 contract negotiations for commercial office cleaners.
Kyle now serves as trustee of several 32BJ funds and as chair of the union's social and economic justice committee. He is a member of the executive board of the National African-American Caucus of SEIU and serves on the international union's first Racial Justice Task Force. He previously served on the Security Guard Council of New York State Kyle lives in Queens with his wife and three children. He regularly gives back to his community and is a board member of Community Board 13 in Queens. He is a member of the NAACP and the A. Philip Randolph Institute, sits on the Board of Directors of the Southern Queens Park Association and serves as a board member and mentor at Our Brothers Guardian, a youth program in Queens, and was appointed to the New York Charter Revision Commission, which reviews New York City's constitution.
Member of the Year Awardee

African Communities Together
African Communities Together (ACT) is an organization of African immigrants fighting for civil rights, opportunity, and a better life for families in the U.S. and worldwide. ACT empowers African immigrants to integrate socially, advance economically, and engage civically by connecting African immigrants to critical services, helping Africans develop as leaders, and organizing communities on critical issues. African Communities Together (ACT) has consistently been there for the NYIC as a trusted ally and partner in the work. ACT is an extremely active member, heavily invested and involved in all levels of the NYIC's advocacy efforts. They answer calls for speakers, attend advocacy meetings, and show up for just about every major NYIC campaign in more ways than one. In addition to their invaluable partnership, ACT provides critical services and has achieved major victories (language access, employment assistance, etc.) for African immigrant communities, across the diaspora.
For more information or any questions on the event please contact Maddie Legg at gala@nyic.org or 212-244-4880 x1.